Our Specialty
Hello, and welcome to our website! We specialize in helping couples marrying in New Hampshire, Maine, and Massachusetts to create their own unique Wedding Ceremonies.
"Help! Where Do We Begin?"
Many Brides and Grooms tell us that they don't know where to begin when planning the Ceremony that is the centerpiece to their most important day. We're here to help!
Blue Sky Wedding Services provides Wedding Officiant and Wedding Ceremony Coordination for Bridal Couples in Southern New Hampshire, Northeast Massachusetts, and Southern Maine who want to play a part in creating their own Ceremony. We help create, perform, and coordinate personalized, Non-denominational, Inter-faith, Spiritual, and Secular Ceremonies that reflect the values and personalities of our bridal couples.
Here are the details and fees for our completely Custom-Designed Ceremony Service Plan...
Custom-Designed Ceremony: Starts at $300.00
For couples who want to be involved in building their ceremony from the ground up, our Custom-Designed Ceremony is a wonderful service. You can personalize your Ceremony any way you want with help from us. The fee for the Custom-Designed Service can range from $300.00 to $350.00+, depending on several factors. A shorter, more simple, yet completely Custom-Designed Ceremony can be created for $300.00. A longer, very involved Ceremony can range up to $350.00+. The decision is always yours, depending on what you'd like to include in your Ceremony. Most of our couples end up creating inspiring, personalized Ceremonies in the $300.00 to $330.00 range. Here are the highlights of the Customized Service Plan...
• Free Initial Consultation and Wedding Ceremony Planning Packet
• Access to our Build-A-Ceremony Website and direct help from us in creating your own Marriage Ceremony
• Unlimited access to your Celebrant via phone and email as you put your Ceremony together
• Access to our library of Wedding Ceremony Planning books
• Comprehensive Planning Meeting approximately a month before the Ceremony
• One of the Best Wedding Officiant/Coordinator teams around (we think, and so do a lot of our clients!). Read more About Us and some client Testimonials
A La Carte... (these services can be added at your request)
• Celebrant attendance at Rehearsal: $65. Includes Ceremony Coordinator if desired (see below). Recommended especially for more involved Custom-Designed Ceremonies.
• Wedding Ceremony Coordinator at Rehearesal and on Wedding Day: No Fee. Available with the Custom-Designed Ceremony Service that includes a Rehearsal at venues that do not provide wedding ceremony coordination. (Read more about our Wedding Ceremony Coordinator Services)
Basic JP Services
For those couples who are interested in a quick, pre-written Ceremony, please visit
John's JP Website
How You Can Learn More
The links on the top and bottom of this page and in the blue box to the right will tell you a little more about us and our services. Just click on a link to go to the page of your choice.
From Massachusetts, Maine, and New Hampshire hill tops to seashores, in banquet halls, parks, and chapels, on a boat, in a courtyard, or in your own back yard, let the only Wedding Ceremony Service in this area that combines Wedding Officiant and Coordination Services devoted entirely to Marriage Ceremonies - Blue Sky Wedding Services - make it easy for you to have a Wedding Ceremony with memories that you will cherish forever!
For questions or to schedule a free consultation...
Please Contact Us.



Let us help you put your Ceremony together with great resources from around the web...


Learn more about our Marriage Celebrant Services...


Take a look at some of our couple's...


For questions or a free consultation please Contact Us.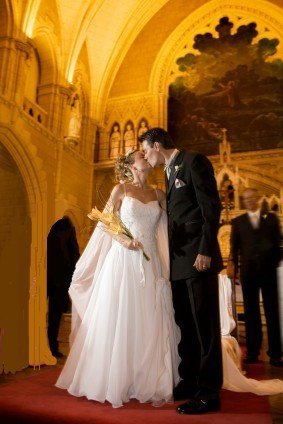 There is no more
lovely, friendly, and charming
relationship, communion, or company
than a good marriage.
- Martin Luther