What is unique about your Marriage Celebrant Services?
Why should we choose you for our Wedding Ceremony?
There are a few things that make us unique...
First, we specialize in, concentrate on, and are dedicated to, just one thing - your Wedding Ceremony.
Second, and toward this end, we provide Marriage Celebrant and Wedding Ceremony Coordination as needed for your Ceremony. If you need ceremony coordination, a Wedding Ceremony Coordinator is provided for your Rehearsal and/or Ceremony at no additional charge.
Third, our nucleus is a Husband and Wife team (John & Cathy) with John performing the duties as Marriage Celebrant and Cathy serving as the Wedding Ceremony Coordinator.
Fourth, we have created a super website to help you custom design your Ceremony. The Build-A-Ceremony website will help you put together a unique, memorable Ceremony with just the right style that reflects your dreams and individuality.
Finally, we also have a website, songsforyourceremony.com, that can help you plan the music for your Wedding Ceremony.
There's more, but to sum up... you probably won't get more help anywhere else in planning, creating, and coordinating your Ceremony. We are like a one-stop center for designing and realizing the Ceremony of your dreams.
Can we meet you before making our decision?
Absolutely! In fact, we strongly recommend it for our Custom Designed Ceremonies. This initial meeting usually takes place at our office in Exeter, NH.
How much do you charge for the initial meeting?
The initial meeting is free, and there is no pressure to book us. We want couples to be able to meet us in a stress-free environment where they can make a good evaluation. In fact, we recommend that you go home, think it over, talk it over with each other, and then call us if you'd like us to perform your Marriage. Also, this meeting gives us a chance to make sure that we can provide you with the services you are looking for. We want to make sure that it is a good match all around.
How should I prepare for the initial appointment?
Just come with all of your ideas and any questions you may have. We recommend writing these things down so you can remember everything you want to cover with us.
How long before the Wedding Ceremony should we book your services?
We recommend booking your Marriage Celebrant as soon as possible. Even up to 1 to 1 1/2 years in advance is not too soon. Doing it sooner rather than later gives you a chance to interview a few different Marriage Celebrants, and gives you the time to choose someone you feel comfortable with. Although we prefer to be contacted early, we are not opposed to working with you if you contact us on relatively short notice.
Do you write our Ceremony?
We can, but we would prefer to help you write your own, thereby putting your personal stamp on your very own unique Ceremony. We feel it makes the Ceremony more meaningful to you... the Bride and Groom. It does take a little bit of work, but that's what we are here for - to help you every step of the way. We make it as easy as possible for you to create a Wedding Ceremony that reflects your very own unique personalities and values, and then, on your Wedding Day, we make sure it happens just as you wish.
Can we write our own vows?
Yes. One of our main philosophies is that this is YOUR Wedding, and you should have what you want included in the Ceremony. We encourage this and, if requested, we'll help you to put together not only your vows, but the entire Ceremony.
Can we include different cultural, religious, or family traditions in our Wedding?
Absolutely! Again, this is your Wedding, and we will give you free license as to what you want included within it. We are Non-denominational, Inter-faith, Inter-cultural Marriage Celebrants.
Do we have to create our entire Wedding Ceremony? That sounds a little overwhelming!
One of the great things about the process we use with our couples is that we make something that can be difficult - become quite easy. Many of our couples are surprised and pleased at how easy it ends up being to create the Ceremony they want. With our unique service you can create your entire Ceremony or you can choose to leave some of it to us. Either way - it works!
Besides the initial meeting with you, are there any other meetings we'll have with you?
For the Custom Designed Ceremony, a free Ceremony Planning Consultation will be provided one month before the event, where you'll receive help from us with planning all aspects of your Ceremony or, if you've already done most of the planning, where we help you tie up any loose ends.
Where do you perform your Weddings?
Most of our Weddings are in Rockingham, Strafford, Hillsborough, and Merrimack Counties of New Hampshire, Essex County of Massachusetts, and York County in Maine.
Where can the Ceremony be held?
This is your choice. Maine, New Hampshire, and Massachusetts have a variety of great spots! For outdoor Weddings, couples will choose the beach, boats, hill tops, parks, courtyards, and even their own back yards. For indoor weddings, banquet halls, chapels, restaurants, and their own homes are popular.
What kind of Marriage Ceremonies do you perform?
Everything from short, simple, dignified Ceremonies all the way up to 45 minute Ceremonies involving music, readings, rituals, and big doses of creativity!
How many Weddings do you do a day?
When performing Custom Designed Ceremonies, we prefer to do only one per day. There may be rare circumstances where we will do two Custom Ceremonies in a day, but that is usually only if they are fairly basic ceremonies with simple coordination.
On our Wedding day, what time will you arrive at the site and when do you leave?
This depends on how involved we are with the Wedding and the size and complexity of the event. If we are providing Marriage Celebrant Services without Coordination, we'll usually arrive about 20 to 30 minutes in advance. If we are providing Marriage Celebrant and Coordination Services, we'll usually arrive about 45 minutes to an hour in advance.
What's the difference between a Wedding Officiant, a Justice of the Peace, and a Marriage Celebrant?
On our website we use the terms interchangeably, and they are, in fact, very similar. We make the distinction this way... A Wedding Officiant is anyone who can make your Marriage "official" (This could include a JP, Priest, Rabbi, Minister, Celebrant, Judge, etc.). A Justice of the Peace (JP) is appointed by the state to officially perform and witness Marriages. A Celebrant can be a JP, or any Wedding Officiant. We tend to think of and use the words "Marriage Celebrant" on this website as someone who helps you to "celebrate" your Marriage in a unique and memorable way (i.e "customizes" the Marriage Ceremony). When John performs a Standard, Pre-Written Ceremony, (see John's JP Site) we tend to think of ourselves as JPs or Wedding Officiants. When we help a couple to create a unique Ceremony and then perform it to their expectations, as we discuss on this website, we think of ourselves more as Marriage Celebrants.
As our "Marriage Celebrant" what will you wear on our Wedding day?
John usually wears a suit, and Cathy will wear a tasteful dress or pant suit. But really, we'll wear whatever you want us to wear. Our goal is to blend in to the Wedding as best we can, so we'll ask you if you have a special color theme or themes, and we'll also ask you if there is anything special you'd like us to wear.
Can you renew our vows?
Yes, we do vow renewals.
Do you use a contract?
Yes. As soon as you have indicated that you would like us to perform your Ceremony we put together and email you a contract so that you can reserve us for the day and time. The contract also provides a "courtesy hold date." This means that we will reserve the day and time for you without contract or reservation fee thus giving you the time to receive the contract and return it to us without fear of losing the date to another couple who may express an interest in us for the same time.
What is the cost of your Marriage Celebrant Services?
Please see our Home page.
What are the provisions of the contract as far as payments are concerned?
We require a non-refundable reservation fee of $55.00, with the balance due on the day of your Wedding, prior to the start of the Ceremony.
What do we do first? How do we begin?
You can start by Contacting Us.

Let us help you put your Ceremony together with great resources from around the web...


Let us show you how our Ceremony Coordinator Services can save you time, effort, and stress for your very special day...


Take a look at some of our couple's...


Review our...


For questions or a free consultation please Contact Us.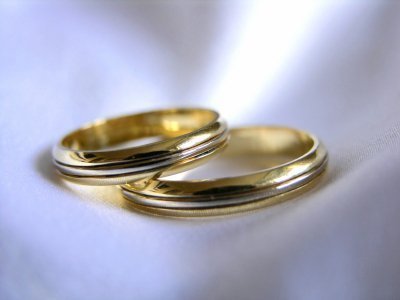 Now join your hands,
and with your hands
your hearts.

- Shakespeare